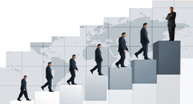 Our talent acquisition process is directed towards acquiring both seasoned professionals as well as beginners / Trainees and offering them rewarding careers.

N. Kochhar & Co. believes in providing opportunities for learning and personal growth. Performance and initiatives of staff are linked to monetary and other rewards and professional exposure.

The firm is in operation since 1990 and has over 200 professionals as its alumni. We are proud that many of them are successful in their professional careers and placed in significant positions in reputed Corporate Organisations, Institutions and Consulting firms in India & abroad.
Current Openings:
We are currently recruiting experienced professionals and freshers:
Certified Internal Auditors (CIAs), Chartered Accountants, Semi Qualifieds and Article Trainees with inclination towards internal audit….more details
Apply online:
Interested People please send your resumes at nkc@nkandco.com...........more details